Infrastructure
Sri Aurobindo College of Commerce and Management (SACCM) aims to contribute to the movement of nurturing the youth as leaders of tomorrow.
Home / Infrastructure / Bus Facility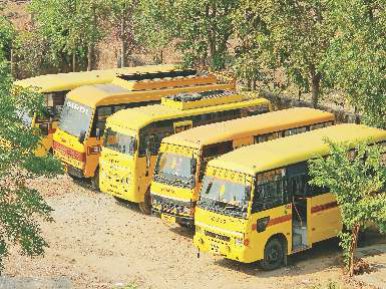 The College offers a bus service for the benefit of students coming from distant places within Ludhiana city. Five buses with capacity of 25 to 30 seats each, pass through different routes so as to cover major areas and colonies of Ludhiana. Depending on demand, additional buses are also hired. These buses are used for industrial visits and short distance excursion trips also.