Infrastructure
Sri Aurobindo College of Commerce and Management (SACCM) aims to contribute to the movement of nurturing the youth as leaders of tomorrow.
Home / Infrastructure / Bus Facility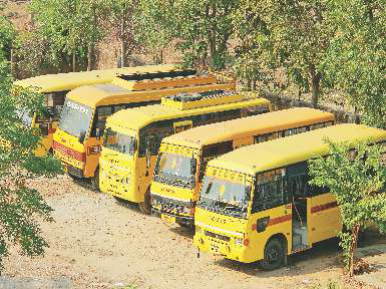 The college is situated in the rural vicinity, and it fully well understands the conveyance problem of its beloved students. Therefore, taking care of this, the college has provided bus facility to the students for traveling to and fro. The fully Air Conditioned Bus service is a boon to the commuters who come from far areas, and it covers quite a long distance so that the students are facilitated to the best.