Management
Sri Aurobindo College of Commerce and Management (SACCM) aims to contribute to the movement of nurturing the youth as leaders of tomorrow.
Home / Management / The Principal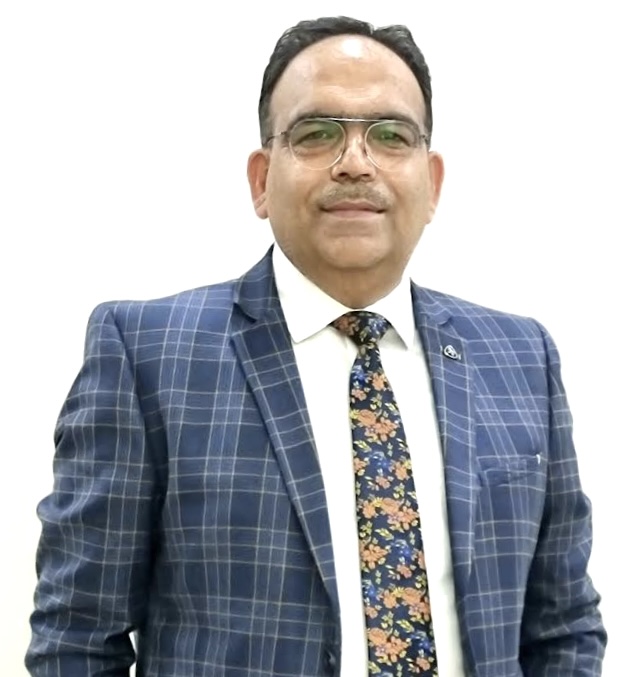 Striving for Excellence
Sri Aurobindo College of Commerce and Management is the most preferred choice of the students aspiring to pursue commerce and management programmes. The college has stemmed from the philosophy of the great Indian sage and Prophet Sri Aurobindo and the Mother. Sri Aurobindo envisioned the concept of 'Integral Education' which brings out all that is best, most powerful, most innate and living in his nature – 'A Complete Man'. At SACCM, holistic development is of paramount importance. The education facilitated here will support your interests, encourage you to develop your own informed perspectives, inculcate managerial and administrative skills and develop relevant pedagogical and research methods. In short, we transform you to diligent students, smart team players, ethical leaders and conscientious citizens.
Today, SACCM has evolved into a gateway to excellence. It offers its students the very best in terms of infrastructure and resources. SACCM is located at the Ferozepur Road, Ludhiana. Sprawling over 12 acres of land, the magnanimous Campus has a built up area of 82,000 sq ft, lush green lawns, state-of-the-art teaching and administrative blocks, sports ground and indoor sports complex. The well-resourced lecture halls provide an ideal ambience to stimulate the teaching-learning process and helping in bringing out skilled and disciplined leaders.
Our highly distinguished managing committee piloted by Padma Bhushan Sh. S.P. Oswal, a legendary educationist, is the beacon of inspiration for us in taking the College to scale dizzy heights. SACCM, in just a short period of 17 years has acclaimed itself as an academic A-lister where 32 students of the College have won the Panjab University Gold Medals in academics and more than 221 students have featured amongst the top 10 position holders in the University examinations. Not only academics, but our students have also brought laurels in the co-curricular activities such as debates, elocution, fine arts, musical events and in the field of sports at the University level. Through sheer pursuit of knowledge, relentless determination and ardor, the college has come to significant eminence.
SACCM is accredited with Grade 'A' by National Assessment and Accreditation Council (NAAC). It is affiliated with Panjab University, Chandigarh and offers co-educational undergraduate programmes like B.Com, B.Com (Hons) and BBA.
Our vision is to become one of the best Commerce and Management Colleges in India that nurtures talent and generates knowledge in the global business context. We shall persevere to scale new heights and uphold our motto of "Visant L'Excellence". With that said, I wish and pray that everyday be a special day for every student who enters the portals of SACCM, with a heart and mindset to grow more than yesterday.
Prof. (Dr.) Vishal Kumar
Principal