Infrastructure
Sri Aurobindo College of Commerce and Management (SACCM) aims to contribute to the movement of nurturing the youth as leaders of tomorrow.
Home / Infrastructure / Conference Room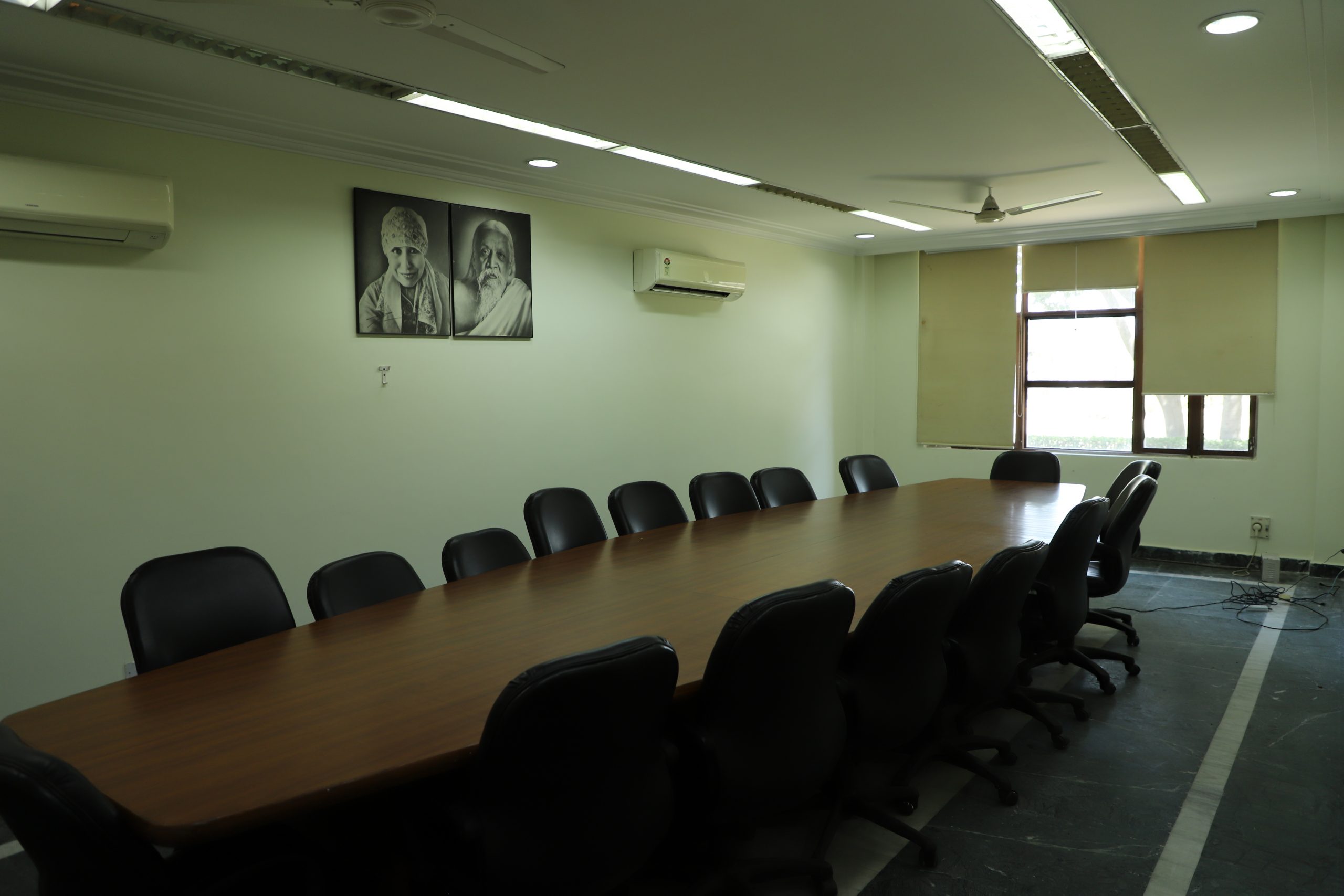 SACCM has a state-of-the-art ICT enabled conference room wherein the members of the faculty, the students and the alumni often gather together for the purpose of certain presentations, training programmes, brain storming sessions and group discussions. This conference room can house more than 35 discussants.
 The conference room is certainly the most important place in the college because of its nature of making important decisions which are further significantly important in improving the functioning of the college in different sectors and spheres.  This conference room, having a corporate look, exhibits the fact that SACCM is the   pragmatic spectrum of a complete commerce and management college.