Campus Life
Sri Aurobindo College of Commerce and Management (SACCM) aims to contribute to the movement of nurturing the youth as leaders of tomorrow.
Home / Public Speaking Program
Apart from pursuing regular academic curriculum, the College aims at fostering confidence and developing the oratory as well as language abilities of its students. Considering this objective, a well-structured Public Speaking Programme (PSP) is the integral part of College Time Table for all the first year students, wherein, it is mandatory for each student to participate and read out his/her paper in the classroom. It helps to shed stage-shyness and develop public speaking skills of the students. The students are assessed by the Teacher In-charge on the basis of certain pre-decided parameters like content, confidence, presentation and pronunciation. After short listing the best speakers from each class, a grand finale is organized among the best speakers from all the classes. The winners of final competition are also awarded prizes in the Annual Prize Distribution Function of the College. Besides this, in order to identify students' potential in public speaking, SACCM organizes activities like paper reading, declamation, debate, elocution, group discussions, panel discussions, presentations and the like. Students showing potential in public speaking are groomed and polished through public speaking workshops.Students so groomed are sent out to represent the College in various Inter College and University level events.
Sri Aurobindo Birth Anniversary Celebration Cum Paper Reading Competition
Sri Aurobindo College of Commerce and Management organised online celebration of India's 74th Independence day and 148th birth anniversary of Sri Aurobindo Ghose. Dr Ramesh Bijlani an Indian writer, medical scientist, retired professor of physiology and an inspirational speaker was special invitee for the day. The event began by remembering freedom fighters. Then Dr. Bijlani addressed the audience composed of students of B.Com and BBA first year and the college faculty members. He quite simply summarised and presented the teachings of Sri Aurobindo. He proclaimed Sri Aurobindo as rational, radical, revolutionary and visionary prophet. The eminent speaker reiterated three main points: Life affirmation, Evolution and the Futuristic Vision. Dr. Ajay Sharma, Principal of the college presented a vote of thanks while motivating the participants to follow the teachings of Sri Aurobindo. The celebration was concluded by playing National Anthem.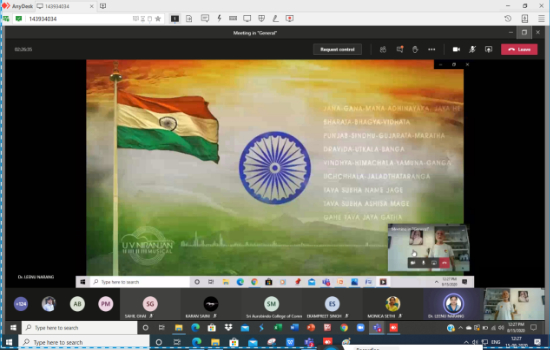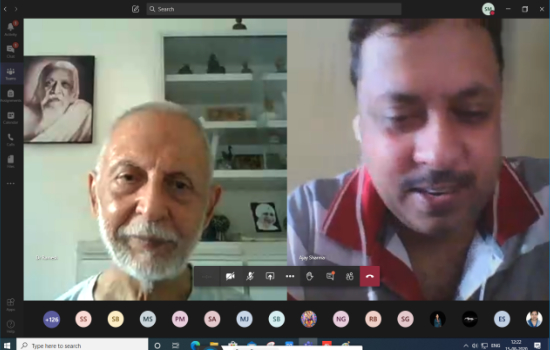 Independent Thinking Exercise – Developing Logical Abilities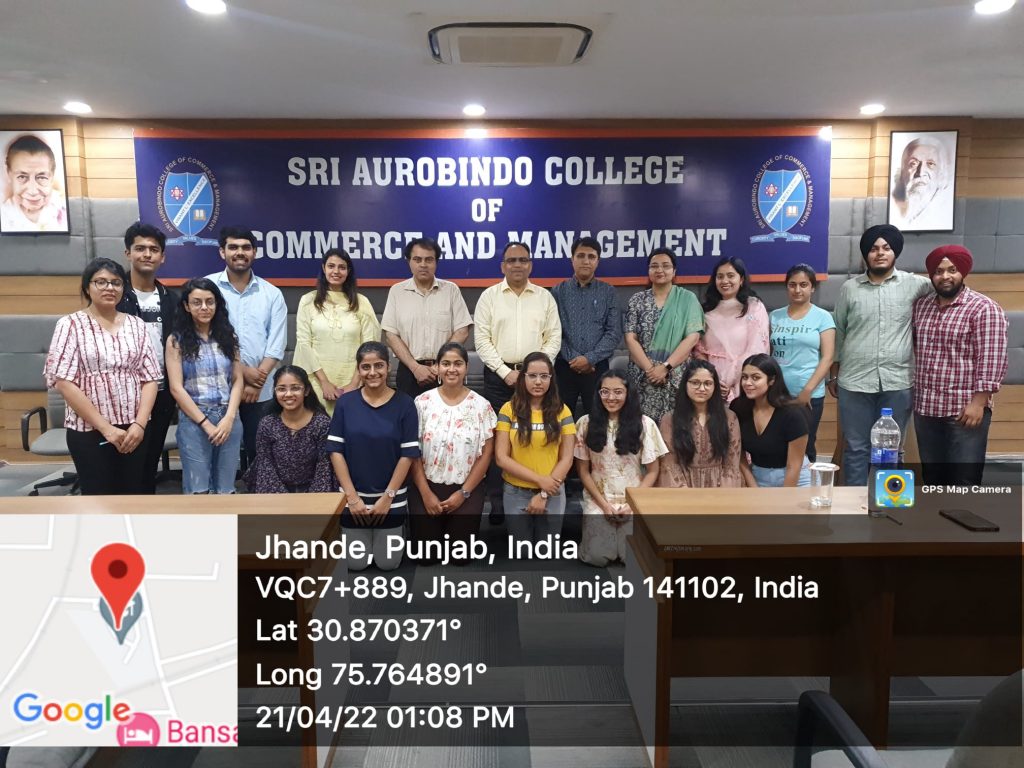 Great inventions and innovations are the outcomes of a 'thought'. Thinking  independently is a virtue which creates an independent identity of a person. To come up with truly creative and novel ideas, great business leaders nee d to be independent thinkers. Being a Commerce College, we assiduously put the best of efforts to holistically develop and constructively channelize the energy of our students. Independent Thinking Exercise is carried out by the College to enable the students to make and trust their own judgment, help students to analyze an issue from different perspectives and then make up their mind. An array of competitive sessions is organized and students contest with each other in order to make a place for the next level. With each successive level, degree of competition becomes hard. Topics for discussion touch issues concerning a common man. The students are evaluated on the basis of Number of Points, Logic and Conviction with which they put forth their views. At the end, Grand – Finale of Independent Thinking Exercise is held from where three best students are adjudged as 'Best Independent Thinkers'. The activity not only promotes independent thinking but also provides a platform for expression of thoughts.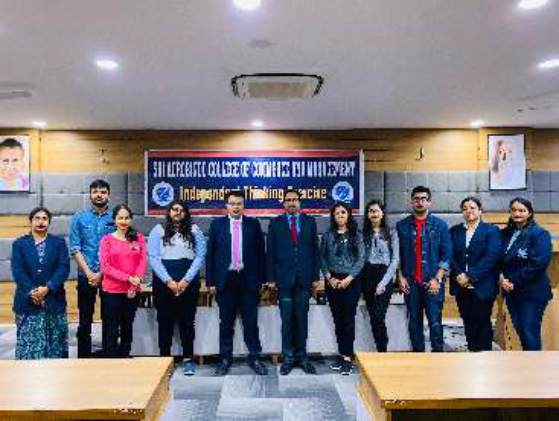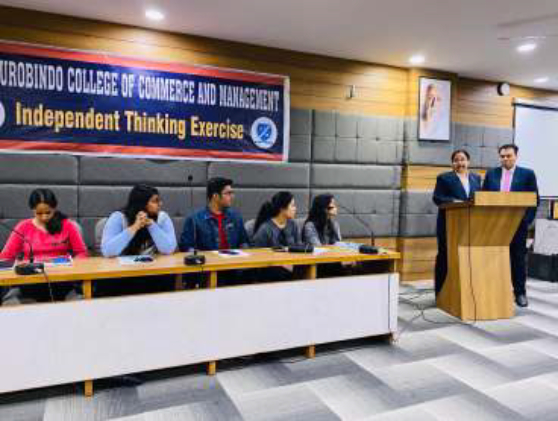 British Parliamentary Debate – Dialogue Etiquette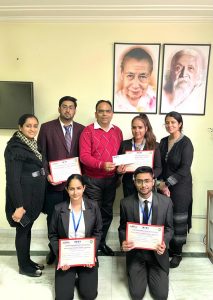 British Parliamentary style debate is a common form of academic debate. It has been adopted as the official style of the World Universities Debating Championship. It is a platform for young minds to cross swords with their counter parts, foster healthy contentions and learn to appreciate diverse flow of ideas and opinions. The participating students exhibit their intellectual prowess by presenting their opinions on diverse social, economic and political issues pertinent to the world and Indian economy at present such as censorship of social media, growing importance of artificial intelligence, dictatorship v/s democracy and the like. The activity not only hones the speaking skills of the students but also teaches them to deliberate and discuss with etiquette.

Model United Nations (MUN)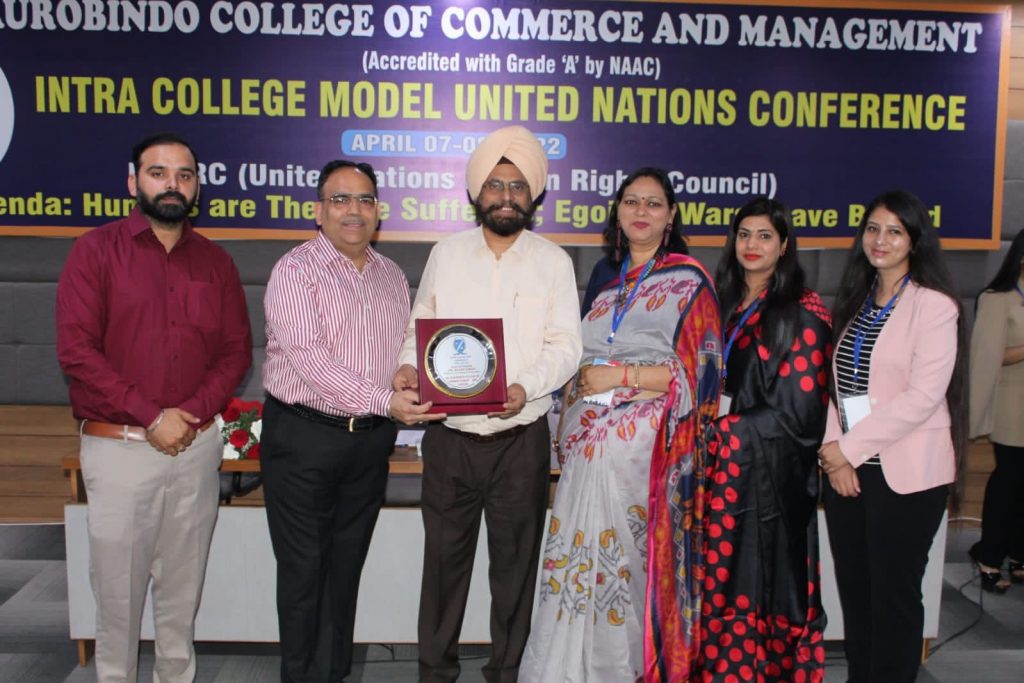 Preparation and participation in Model United Nations Conference (MUN) which is an educational simulation to learn about diplomacy, international relations and the United Nations helps young minds to develop and hone up leadership, research, public speaking, critical thinking and problem solving skills. The imperative of conceiving and contriving solutions which are acceptable to majority of the stakeholders engenders skills of deft negotiation, conflict resolution, cultural empathy and cooperation. To provide a platform to the students, the College organizes Intra College Model United Nations Conference (SACCMUN) every year wherein students assume the role of a diplomat and engage in debate and discussion on pertinent topics.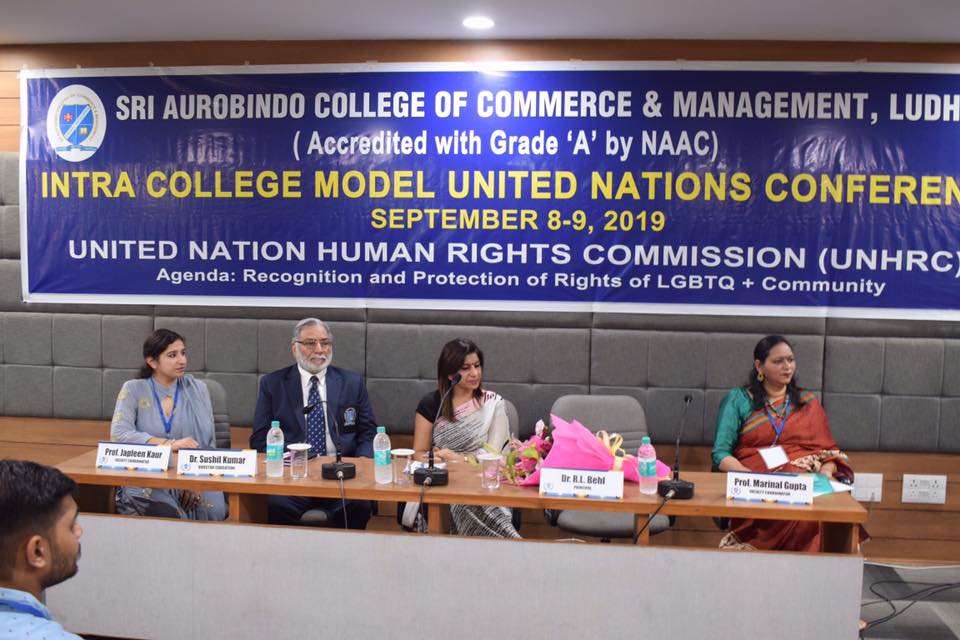 Students get an opportunity to learn about diplomacy, international relations and the United Nations. Participants in MUN conferences, known as delegates, are placed in committees and are assigned countries/ organizations/ political figures, wherein they represent themselves as members of that body. Delegates conduct research before conference and formulate positions for debating with their fellow delegates in the committee. At the end of SACCMUN, the best-performing delegates in each committee as well as delegations are awarded.