Infrastructure
Sri Aurobindo College of Commerce and Management (SACCM) aims to contribute to the movement of nurturing the youth as leaders of tomorrow.
Home / Infrastructure / Sports Facilities
It is the constant endeavour of the College to see that the students grow not only intellectually but also physically. Therefore, SACCM provides all necessary facilities and equipments to the students for maintaining physical fitness and good health. The College has: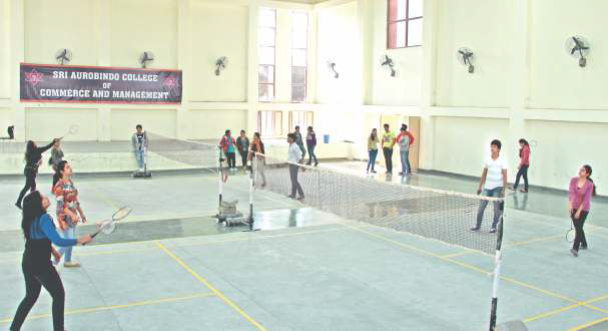 Two covered Badminton Courts;
A separate student centre for indoor games such as table tennis, chess and
carrom;
Vast Sports Field which is used for sports like volleyball, cricket, cross country runs, tae-kwando and athletics.