Management
Sri Aurobindo College of Commerce and Management (SACCM) aims to contribute to the movement of nurturing the youth as leaders of tomorrow.
Home / Management / About The Chairman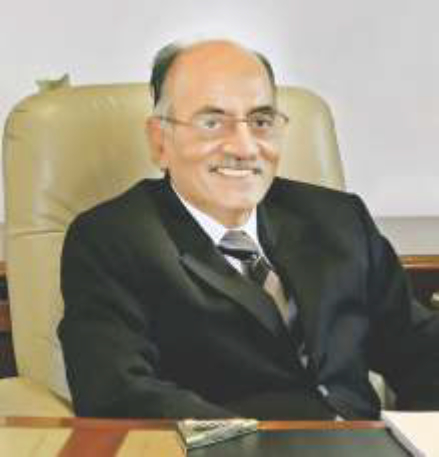 Leading the Change
I welcome you to the fold of Sri Aurobindo and The Mother.
Sri Aurobindo College of Commerce and Management (SACCM) has been set up as one of the foremost centres of specialized learning in the industrial town of Ludhiana. SACCM is an exclusive Commerce and Management College which aims at contributing to the movement of nurturing the students as business leaders of tomorrow. The College aims at developing effective management competencies in today's youth for strengthening our country which is continuously endeavouring to emerge as one of the developed economies in the world.
The College is ardently committed to bring a much needed social transformation with respect to developing young minds for creative business leadership as envisaged by Sri Aurobindo. Today, the need for being proactive and constructive is more acute than ever before due to the sweeping changes influencing every aspect of our life. Therefore, there is need for imparting education that is based on holistic training of the youth to take on varied challenges of life. Sri Aurobindo, in his book, "The Human Cycle", chapter XIX, opines:
"…a rational education means necessarily three things, first, to teach men how to observe and know rightly the facts on which they have to form a judgement; secondly, to train them to think fruitfully and soundly; thirdly, to fit them to use their knowledge and their thought effectively for their own and the common good. Capacity of observation and knowledge, capacity of intelligence and judgment, capacity of action and high character are required for the citizenship of a rational order of society…"
The chronicle of SACCM is bedecked with many achievements and accomplishments which is demonstrative and illustrative of the progress made by the College within a very short span of time. The College is accredited with Grade 'A' by National Assessment and Accreditation Council (NAAC), a statutory body established by University Grants Commission (UGC).
SACCM lays great emphasis on high quality education. Its unique teaching learning pedagogies are designed to significantly contribute to the growth and development of each and every student. The College strives to offer its students the very best in terms of the infrastructure and other resources conducive for learning. Nevertheless, such calm and serene environment of the College requires discipline and sense of responsibility which we all share. I welcome the brightest minds to join the SACCM fraternity. I am sure that your stay at SACCM will be rewarded with a great learning experience.
S.P. Oswal
Padma Bhushan Awardee
Managing Trustee,
Sri Aurobindo Socio Economic and Management Research Institute