Infrastructure
Sri Aurobindo College of Commerce and Management (SACCM) aims to contribute to the movement of nurturing the youth as leaders of tomorrow.
Home / Infrastructure / Library, E-Resources and Reading Room
The well stocked library is a resource hub of the College that imparts valuable information to all. The College library subscribes various journals of National and International repute. SACCM library is spacious and well laden with all infrastructural facilities. The separate reading room provides serene and peaceful environment to indulge in the joys of reading. In addition to these facilities, to keep pace with the e-technology, the College has automated the whole library through the e-granthalaya software for the convenience of the faculty and the students. Moving a step further, the e-resources from N-List programme of INFLIBNET Centre have been subscribed to provide a vast access to approximately 6,000 e-journals and 31,35,000 e-books. Besides this, a case study bank and repository of faculty publications is kept in the library for reference of faculty and students. Reprographic facility is also given to the students in the College library for effective utilization of books, project reports, magazines, journals and periodicals. With these assets in hand, the library of SACCM truly epitomizes the learning environment of the College.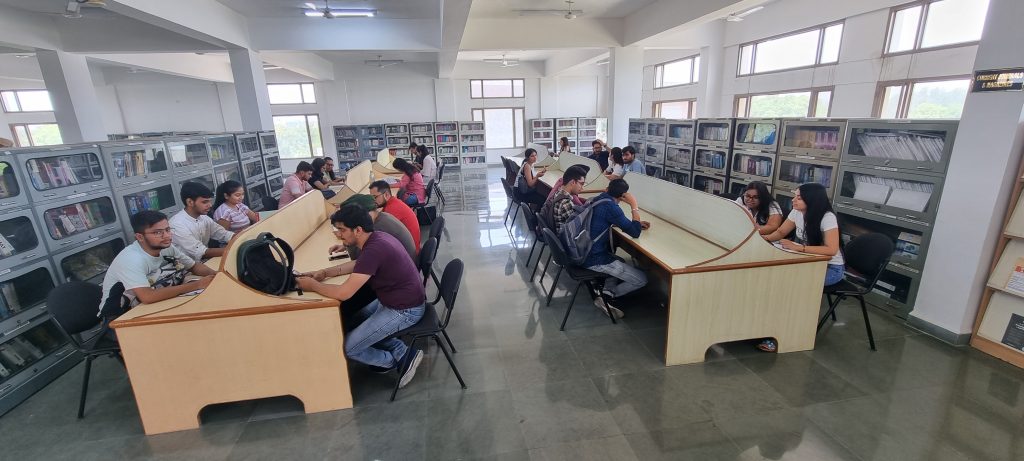 Enhancing Research Inquisitiveness – EBSCO Database
In order to inculcate aptitude for scholarly research among the students and the members of the faculty, the college library has recently subscribed to EBSCO Database Business Source Elite Plus which offers full text for more than 1,000 business publications and contains expanded PDF backfiles for more than 150 titles along with around 10,150 substantial company profiles from MarketLine.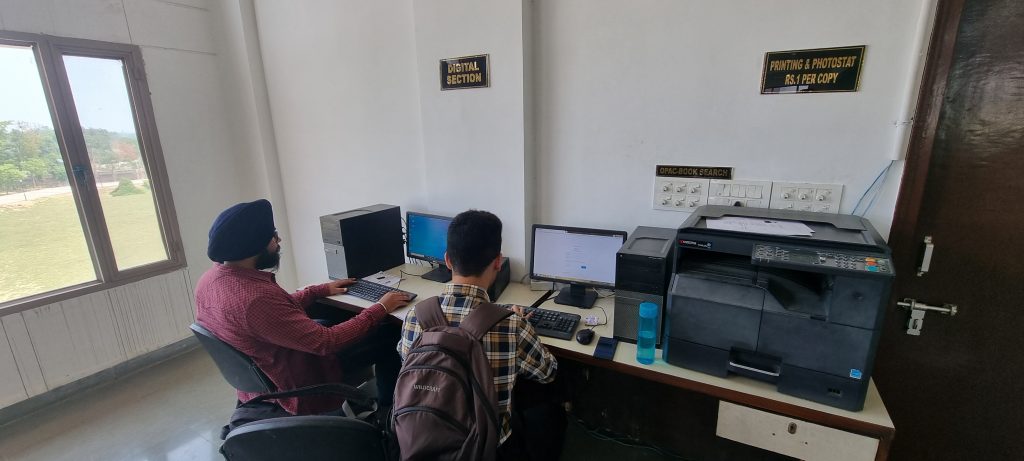 As the leading database and eBook provider for libraries and other institutions, EBSCO provides unparallel access to world-renowned content in all subject areas including magazines and journal articles available via EBSCOhost® and H.W. Wilson, eBooks and audiobooks, Digital Archives. These include: 
More than 1060 full-text journals and magazines
More than 520 full-text peer-reviewed journals
More than 300 full-text journals indexed in Web of Science or Scopus
98 National and 969 International full-text journals and magazines
4,265 active indexed and abstracted journals, 2,898 of them are peer-reviewed.
More than 140 full-text reference books
580 videos with transcripts and related articles
More than 22,000 Company profiles
More than 8700 Industry Reports
More than 5400 SWOT Analysis
More than 2400 Market Research Report
More than 937 Case Studies
More than 900 Book / Monograph
More than 105 Conference Proceedings Collection