Infrastructure
Sri Aurobindo College of Commerce and Management (SACCM) aims to contribute to the movement of nurturing the youth as leaders of tomorrow.
Home / Infrastructure / College Campus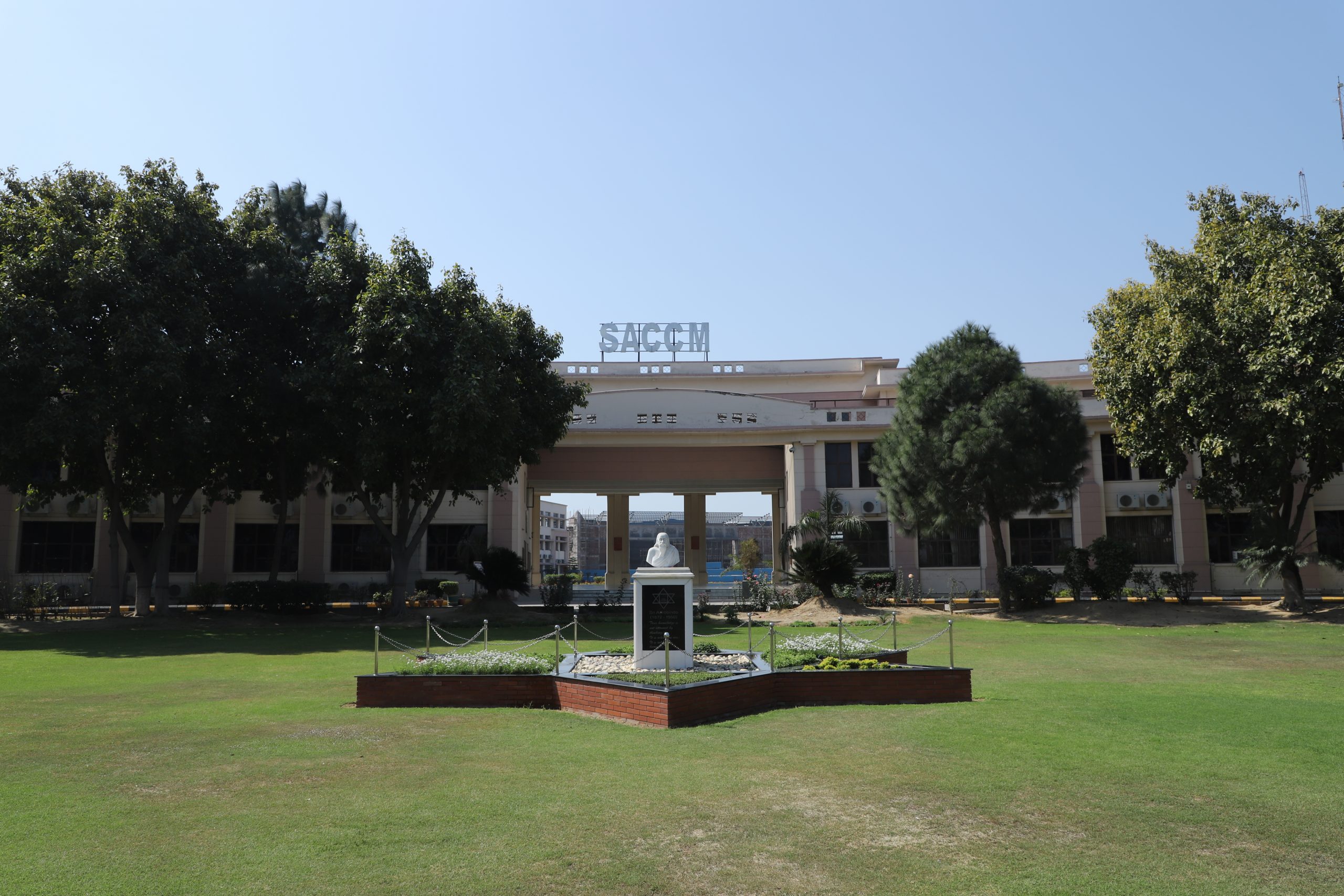 SACCM campus, located on Ferozepur Road, Ludhiana, spread over 12 acres of land, features an 82,000-square-foot built-up area with beautiful green lawns, state-of-the-art auditorium, teaching and administrative buildings, and sports fields. The entire campus is lushly landscaped with green grass, ornamental and medicinal plants, and shady trees, making it incredibly pleasant and attractive. The smart classrooms, which can accommodate 70 and 40 students of B. Com and BBA, respectively, are constructed in an amphitheater design to encourage student-teacher interaction. Interactive smart boards and LCD projectors are installed in all classes. In addition, the college includes several small syndicate rooms which may be used to effectively conduct tutorials for groups of up to 20 students. The campus has avant garde facilities like ultra- modern Auditorium, Seminar Halls, Conference Room, Meditation Hall, well-equipped Library, Reading Room, Computer Centre, Student Centre, Basketball Court, covered Badminton Courts, open Gym, Cafeteria and Girls Common Room.
The college with a difference, takes utmost care of its learners by upping the ante of the seekers by making to them, available the facilities which are a rarity. Library is the storehouse of knowledge, and must move with the moving times; therefore, the college has always remained kinetic in this regard. Sri Aurobindo's philosophy of holistic development is not only followed here, rather lived. Along with books, body too is taken care of. All work and no play makes Jack a dull boy but we want our Jacks to be ace in every sphere. Open gym, sports centre, play grounds and various courts epitomise our farsightedness with respect to wholesomeness of our students.