Infrastructure
Sri Aurobindo College of Commerce and Management (SACCM) aims to contribute to the movement of nurturing the youth as leaders of tomorrow.
Home / Infrastructure / College Campus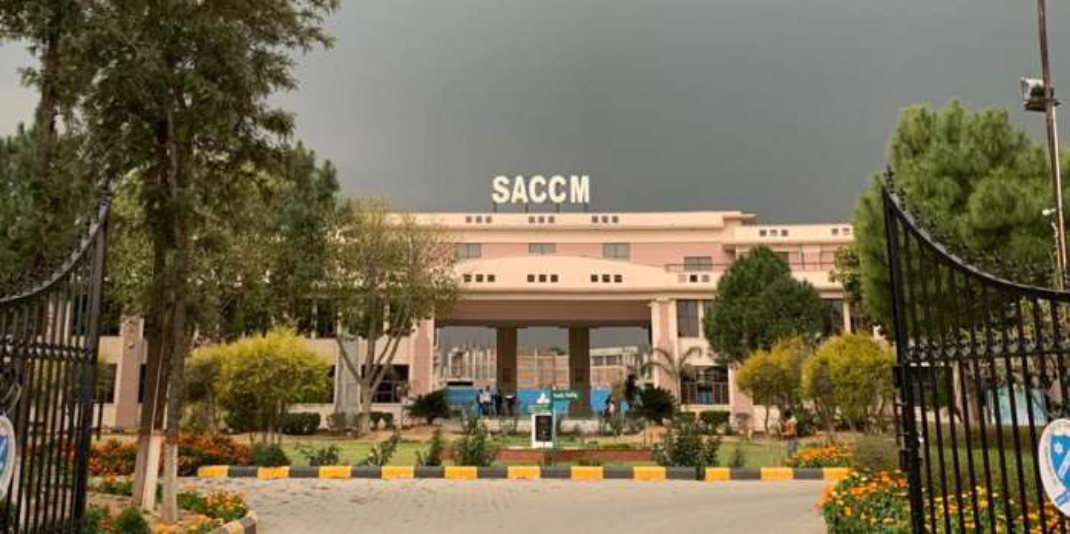 SACCM campus is located at Ferozepur Road, Ludhiana. Spread over 12 acres of land, the campus has a built up area of 82,000 sq ft. and has lush green lawns, state-of-the-art teaching and administrative blocks and sports grounds. The entire campus has fascinating landscaping with green grass, ornamental plants, medicinal plants and shady trees making the campus very green and beautiful. The classrooms to accommodate 70 students and 40 students each are designed in an amphitheater style to promote interaction among students. All classrooms are well equipped with LCD Projectors. In addition, the College has several small syndicate rooms for effective conduct of tutorials for a batch size of 20 students. Specialised areas such as Seminar Halls, Conference Hall, well-equipped Library, Reading Room, Computer Lab, Student Centre, Covered Badminton Courts, Cafeteria and Girls Common Room provide excellent venues to further enhance student development.