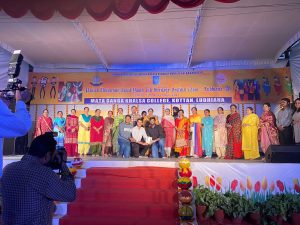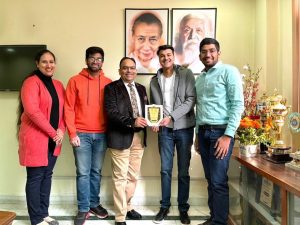 Our college Quiz team comprising of Eklavya Grover (B.Com1), Aseem Singla (B.Com3), Naman Goyal (B.Com5) has won the 1st prize Panjab University Zonal Quiz competition held at Mata Ganga Khalsa College, Kottan(Ludhiana) on November 11th, 2021.
It was a tough competition, competing with around 22 quiz teams in preliminary round and bagging first position, SACCM team marked their victory in final quiz as well.  
Now this quiz team is preparing for participation in forthcoming PU Inter Zonal Quiz Competition to be held in December 2021.